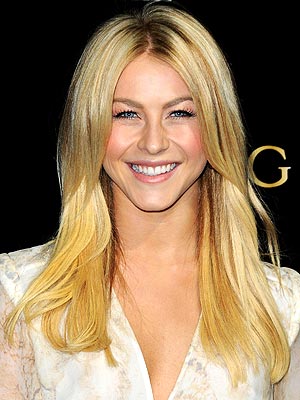 After a brief stint as a brunette, Julianne Hough is happy to be back to blonde. "It's just [more] 'Julianne'," Hough told PEOPLE of the look, which she debuted at a Bulgari Save The Children benefit in Beverly Hills yesterday.
"The brown was for a movie so I'm back to being me." The total transformation, however, has yet to be completed. "I just went blonde today, and there still needs [to be] some work done, so next week we're doing that," she explained.
Finding time may prove challenging for the triple threat, who just completed her second album and will attend the Golden Globes on Sunday, joining boyfriend Ryan Seacrest after he finishes hosting duties for E!'s Live From The Red Carpet.
And which hair color does Seacrest prefer on his girlfriend? Says Hough, "He likes the blonde for sure."