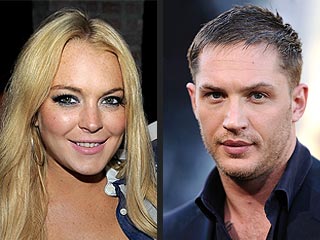 For anyone who believes rumors that she's dating actor Tom Hardy, Lindsay Lohan wants to set them straight.
"Tom Hardy is just a friend of mine ... The tabloids are wrong," she Tweeted Monday.
The actress, 24, left rehab earlier this month when rumors of her supposed romancing of Hardy began to spread. The British actor was recently cast as the villain, Bane, in the next Batman movie, The Dark Knight Rises.