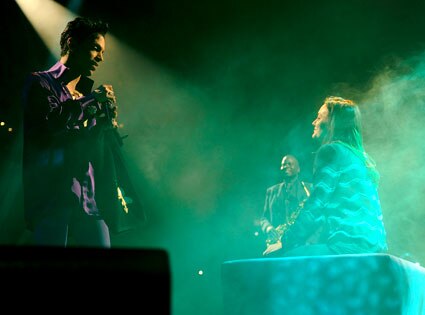 This is one Gossip Girl who has even more to talk about now.
Leighton Meester found herself in the envious position of being serenaded by none other than Prince on Tuesday night when His Purple Highness pulled her onstage during his concert at New York City's Madison Square Garden.
Yep. As if sitting in the front row wasn't already awesome enough, the actress got "I Love U, But I Don't Trust U Anymore" sung directly to her as well.