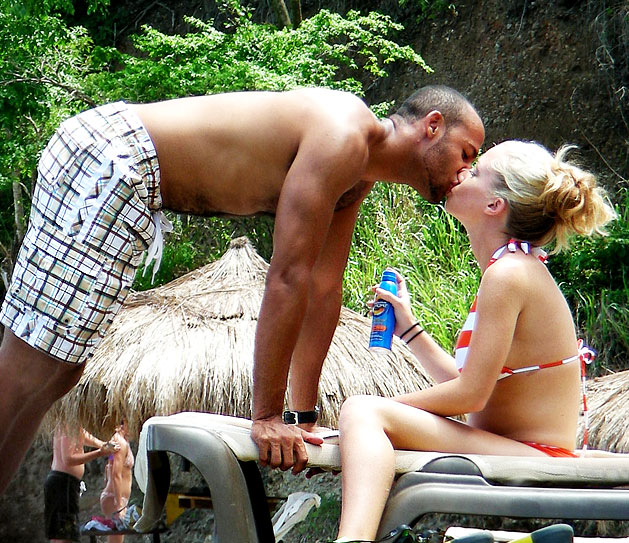 But a source close to the reality star says all the gossip is simply just that: "It's not true," the source told Radar Online exclusively.
"It's not over," said our source. "Nothing about her in the tabloids is true. "They're solid."
Recent reports have surfaced that in a final attempt to save their marriage and bring back the spark to their relationship, they left their son with his grandma and took off to Hawaii.
But our source says, "They went to Hawaii for a vacation. They're relationship is fine."